Generate desires to see churches renewed and strengthened. Through the Generate Renewal Grant, churches can work with experienced consultants to help fuel the health of their church ministries. The following article from one of Generate's partnering consultants has tips that can help strengthen every church.
By Kent R. Hunter and Tracee J. Swank
In today's world, there is a rising level of pessimism about the future. Mass shootings, corruption, government gridlock, the predicted end of Social Security, the astronomical rise in medical care, the multitrillion-dollar debt, instability around the world. Research shows that young people today, the millennials, are the most stressed, depressed, and discouraged generation in our world today. What's going on? We have entered an age of hopelessness and pessimism.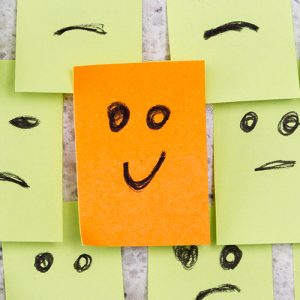 The Mediterranean world into which Jesus was born was a vacuum of hopelessness. Jesus provided hope and filled that vacuum: He is our hope for the future, and that truth provides power for the present. No wonder Christianity spread so rapidly throughout the Mediterranean world! Hopeless people were primed for the hope that only Jesus Christ can give. The promise of forgiveness, new life, eternal life, peace beyond human understanding— everything Jesus does, everything Jesus is brings hope to the present because it instills hope for the future.
People today need that same hope. We as Christians can provide that hope. In fact, sharing the hope of Christ can be an extremely effective outreach strategy in our culturally changing and highly secularized world.
If you have the hope of Christ in your heart, you have the power to retool your church. By the power of Christ in you, you have the power to reshape the world one person at a time. It is clear: the hopelessness of this world has ripened the harvest. And without question, the God of hope hopes you will seize the moment and do whatever it takes.
As a Christian, be careful to avoid an attitude about your church that sounds like God is hopelessly unable to accomplish . . . whatever. Pessimism about God's ability signals that God is a God of scarcity rather than the God of abundance. Read Hebrews 11. Then read Hebrews 12:1–2.
Be ready always to share the hope that you have inside: Jesus Christ (1 Pet. 3:15). When people far from God express hopelessness, consider it a sign of receptivity—an invitation for you to share your "God stories," that is, what God has done in your life.
No one enjoys a society that has reached a high level of pessimism. Look at the upside: when people are hopeless, that signals a great opportunity to point them to Jesus. They are receptive!
As a Christian, you are a guardian and spokesperson for a hope that overcomes anything this world dishes out. When you see a nonbeliever in hopelessness, speak of the hope of Christ as your real, measurable source of strength and endurance.
Look to the harvest that is ripe in a time of hopelessness without Christ. Your church can do this. God wants this. The world and the nation desperately need this. Where Christ lives in hearts, divine hope abounds. Where churches refuse to retool, hopelessness destroys people, cities, nations.
Calls to Action
Start every ministry meeting and gathering talking about where God is moving, working, and blessing. Build a culture of sharing "God stories," and teach people how to share those stories with others who seem hopeless.
Host a one-day teaching event, "Reaching the Unchurched," to help your church implement effective outreach strategies to reach those far away from Christ.
Call a Church Doctor Coach (1.800.626.8515) to learn about effective outreach.
Kent R. Hunter and Tracee J. Swank serve with Church Doctor Ministries. Kent is its founder, and Tracee is a leader, consultant, and leadership coach.